Happy Summer Solstice! and a near full Strawberry Moon to boot. I'm happy announce a
Basic Jin Shin Do® workshop Sept 26th-30th (during a lunar eclipse). More info below!
The Summer Solstice is the longest day of the year and the 'birth of darkness'. The days get shorter from here on, which can be a good thing as these long days are very stimulating. In 5 Element theory we are shifting from Fire to Earth. We are starting to see the fruits of our labours and coming into juicy earth season which brings warmth and abundance. It reminds me of the jazz song: "Summertime… the livin's easy!". This time can shed light on our lives and issues and also how far we have come. It's always good to look at what you have accomplished in the past year. Whether you journal, do art, or simply take a few moments to reflect, you may be surprised. It's a great time to reward yourself for what you have been through and the light you bring. Some ideas include: bodywork, a yoga retreat, a campfire, etc. How good can you allow it to be? Here's a link for some beautiful solstice cookies: https://gathervictoria.com/2016/06/10/sweet-magic-summer-solstice-honey-cookies/
Basic Jin Shin Do® Workshop:
This is an amazing opportunity as my teacher Tolling Jennings is coming to Cortes Island. He and his wife Kay are very special master teachers will not be teaching much longer. It's so wonderful they are coming to us! You will learn the most powerful release patterns JSD offers AND receive 5 days of bodywork sessions. It's a potentially transformational experience. It certainly was for me. Contact me asap if you are interested.
Costs and class description here: http://www.everythingisbeautiful.ca/?page_id=396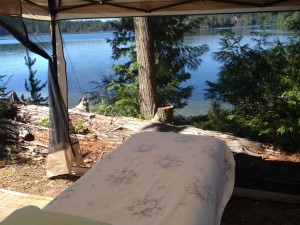 Come down for some bodywork! On a sunny day we will do it by the lake.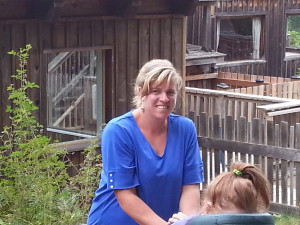 I will be at the Manson's and Gorge markets doing chair massage starting July 1st.